About AYO
Advance Youth Outreach is a non-profit organization founded in 2015 that facilitates and provides programs, events, resources, and opportunities for youth and young adults in our community.
We are headquartered at the Sokoto House, where amenities include:
• Free Wi-Fi
• Access to books and periodicals
• Access to computer stations
• Community garden
• Classroom space
• And more!
Our Director

AYO's founder and director is Vance Williams. Originally from Detroit, Vance has created programs from Detroit to Wilmington specifically for young adults with upbringings similar to his. It is his personal mission to be a positive resource for his community.
Vance is also the Director of Operations of the Sokoto House.
Advocacy and Mentoring References
Letter of Support from Wilmington's Chief of Police and New Hanover County Sheriff (2015 PDF)
Wilmington residents consider legal action after arrest warrant mistake
"The tenants have also reached out to civil rights activist Vance Williams, the Executive Director of Advance Youth Outreach, for assistance in the matter.
'We understand that this was a clear invasion of privacy and also they inflicted terror on innocent people,' said Williams." - WECT News 6, March 17, 2015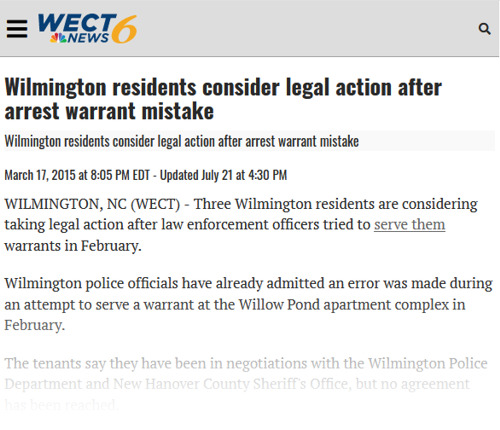 Spokesman for Tyrell Rivers family asks WPD to create citizens review board
"Rivers claimed he was choked by Wilmington Police Cpl. James 'Coley' Johnson during an arrest in 2014... A video of the incident was recorded inside Johnson's police cruiser...
Vance Williams, a spokesman for Rivers family, said videos like this should be reviewed by a community board." - WECT News 6, June 20, 2016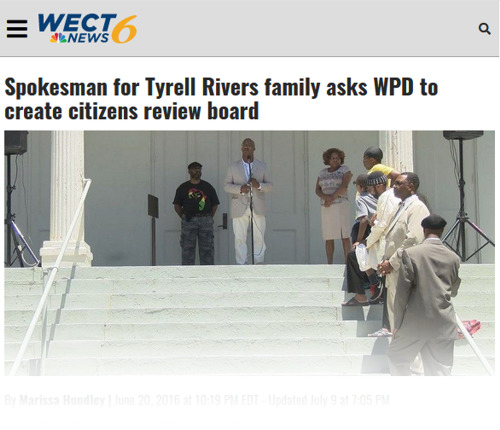 Group wants Ashley High resource officer removed from job
"Organizers with Black Lives Matter are calling for an Ashley High School resource officer to be removed from his position after a photo circulated on social media of him holding a female student against a window...
Vance Williams, an organizer with the group who spoke at the conference, said members are not satisfied with how school officials and authorities handled the incident.
'We have been getting vague ... and insensitive answers,' he said. 'I feel that the sheriff's department and the school should host a town hall so we can pose these type of questions and the community can get answers, especially the parents.'
Williams emphasized that Saturday's rally is not about calling out law enforcement, but a chance for community members to talk about the issue.
'This is not an attack on our law enforcement,' he said. 'This is a call to action. We understand that they have a job. ... We have to have a healthy relationship with our law enforcement and we have to have this type of transparency, especially dealing with our children.'" - StarNews Online, May 28, 2015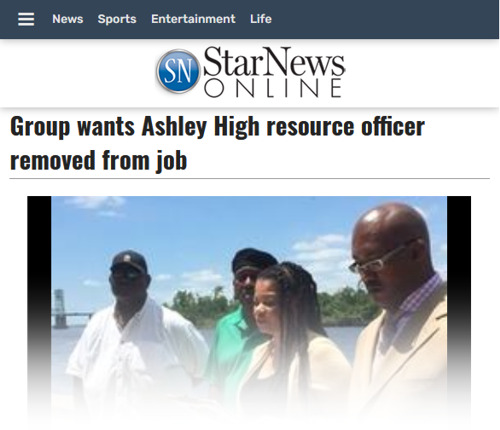 J.C. Roe Center serves 700 suspended students in first year
"A call from a parent brought Vance Williams to Roe. Williams runs Advance Youth Outreach at 1310 Dock St. After a mother asked him to intervene with her son - recently sent to Roe - Williams started working with the boy in class. He taught him coping techniques, met with him after school, rewarded him for improved behavior.
'Yes, he's rough around the edges, like 85 percent of my clients are rough around the edges,' Williams said. 'That's why I do what I do.'
By the end of the school year Williams was mentoring up to four Roe students a week. Locklear said Williams was one of 30 regular volunteers at the school.
'I could pick up the phone and say, 'Vance, so-and-so is having a bad day'. It was almost like having an additional staff member,' Locklear said. 'I think the key to that success is our linkage to the community.'" - StarNews Online, July 17, 2017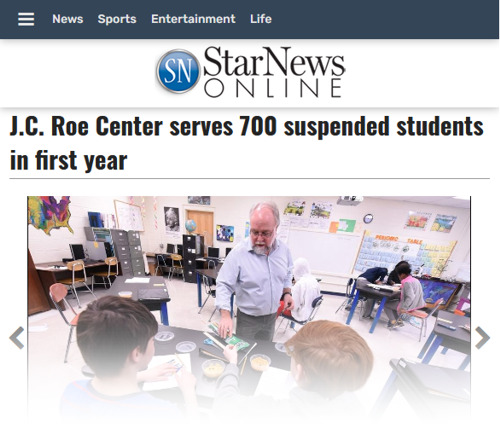 Partners

AYO partners with other organizations to better serve the community. Some of these key partnerships include:
Quality Life Blueprint
Quality Life Blueprint (QLB) is a community-based institute of learning, collaboration, and capacity building, with a focus on responding to the needs of the most vulnerable populations in America.
QLB's founder, Abdul Hafeedh Bin Abdullah, is also the founder and Executive Director of the Sokoto House.